EXCHANGING EXPERIENCES IN GROWING GINGER AND FINDING THE SOLUTION FOR THE OUTPUT OF GINGER 
EXCHANGING EXPERIENCES IN GROWING GINGER AND FINDING THE SOLUTION FOR THE OUTPUT OF GINGER
On April 27, Tri Duc held a meeting for the project "Livelihood Development" for the farmers in Huong Hoa district, Quang Tri province, on the issue of sharing experiences and finding the solution for the output of planting ginger.
Under the sponsorship of the New Zealand Ministry of Foreign Affairs and Trade in co-operation of World Vision Organization, and the Netherlands Development Organization (SNV) done in 5 years (from June 2015 to May 2020), the project "Livelihood Development" aims to improve the living conditions for 1,200 poor households. The majority of the project is the ethnic minority, Van Kieu, in Huong Hoa district, focused on the farmers in six communes including Huong Tan, Huong Phung, Huong Linh, Huong Son, and Huong Lap.
It is supposed that the project creates favorable conditions to promote 20 percent of households in the farmer groups to increase their income from the project value chain. Farmers in these communes have also been implementing programs for Huong Hoa development with the support of the World Vision Organization since 2008.
Getting the trust of this organization, Tri Duc held this meet with a representative of the farmers who are ethnic Van Kieu, for example, Mrs. Mai, Mrs. Lien, Mr. Duong Van Son, Mr. Van Chien, and together with representatives of the project " Livehood Development" such as Mr. Hoang Duc Quyen - Project Manager, Mr. Phan The Chien - Coordinator of the project, along with other members in the delegation.
During the meeting, the director of Tri Duc Import-Export Company Limited, Mr. Nguyen Phi Hau, sincerely sent to delegation his thank for their trust on Tri Duc. Even, it took one day from Quang Tri to Hanoi, the spirit of working took place in high concentration, and exciting, however.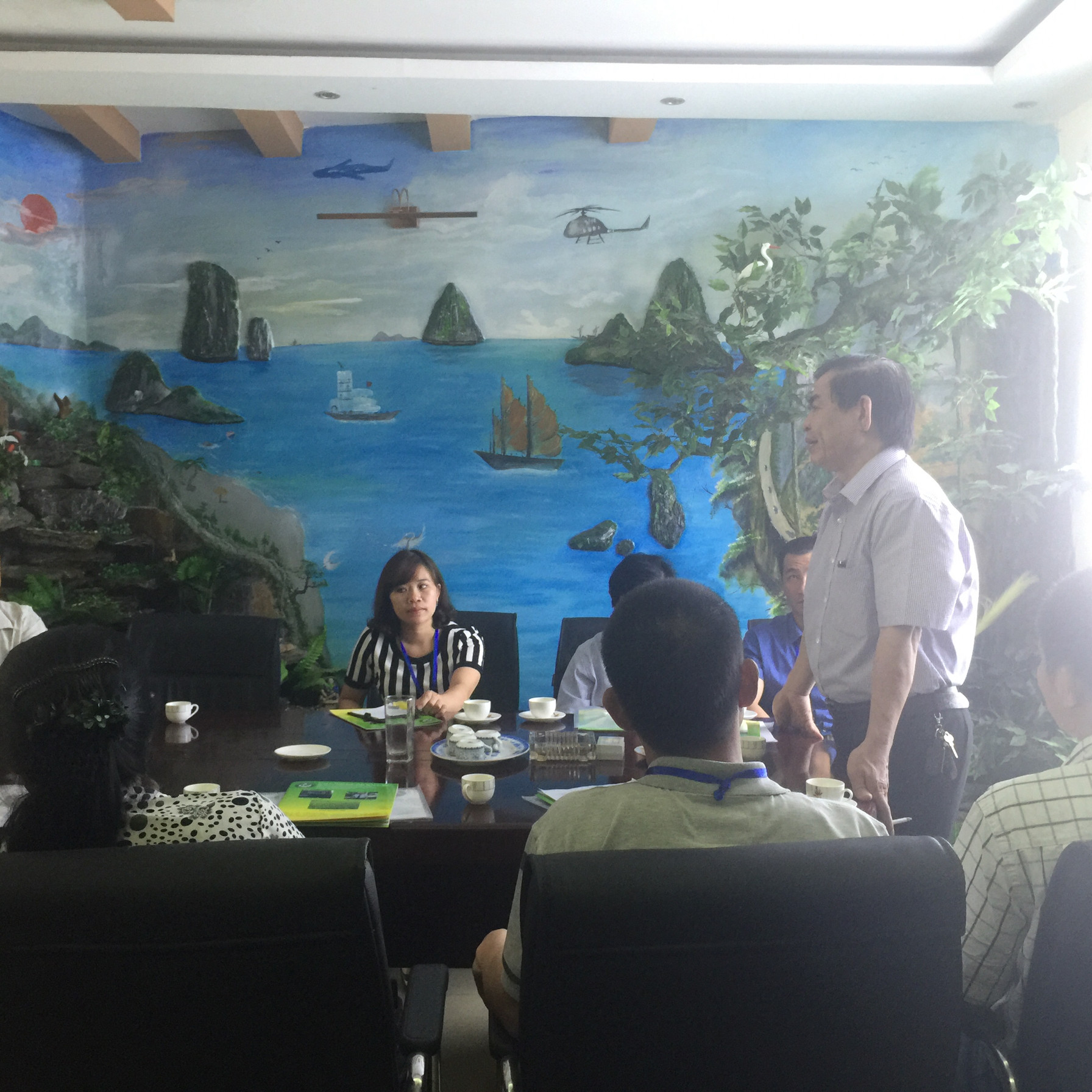 During the discussion, Mr. Nguyen Phi Hau frankly share the opportunities and challenges of ginger domestic market as well as export potential of this product. At the same time, he also answered the questions related to ginger variety, and ginger cultivation techniques for high yield. World Vision representatives and farmers also gave the questions in term of cultivation techniques. Their concern were all about the solutions for the output of ginger in Huong Hoa district. To solve these problems, Mr. Hau also discussed three types of ginger consumption contracts, and received a positive response from the farmers as well as representing World Vision.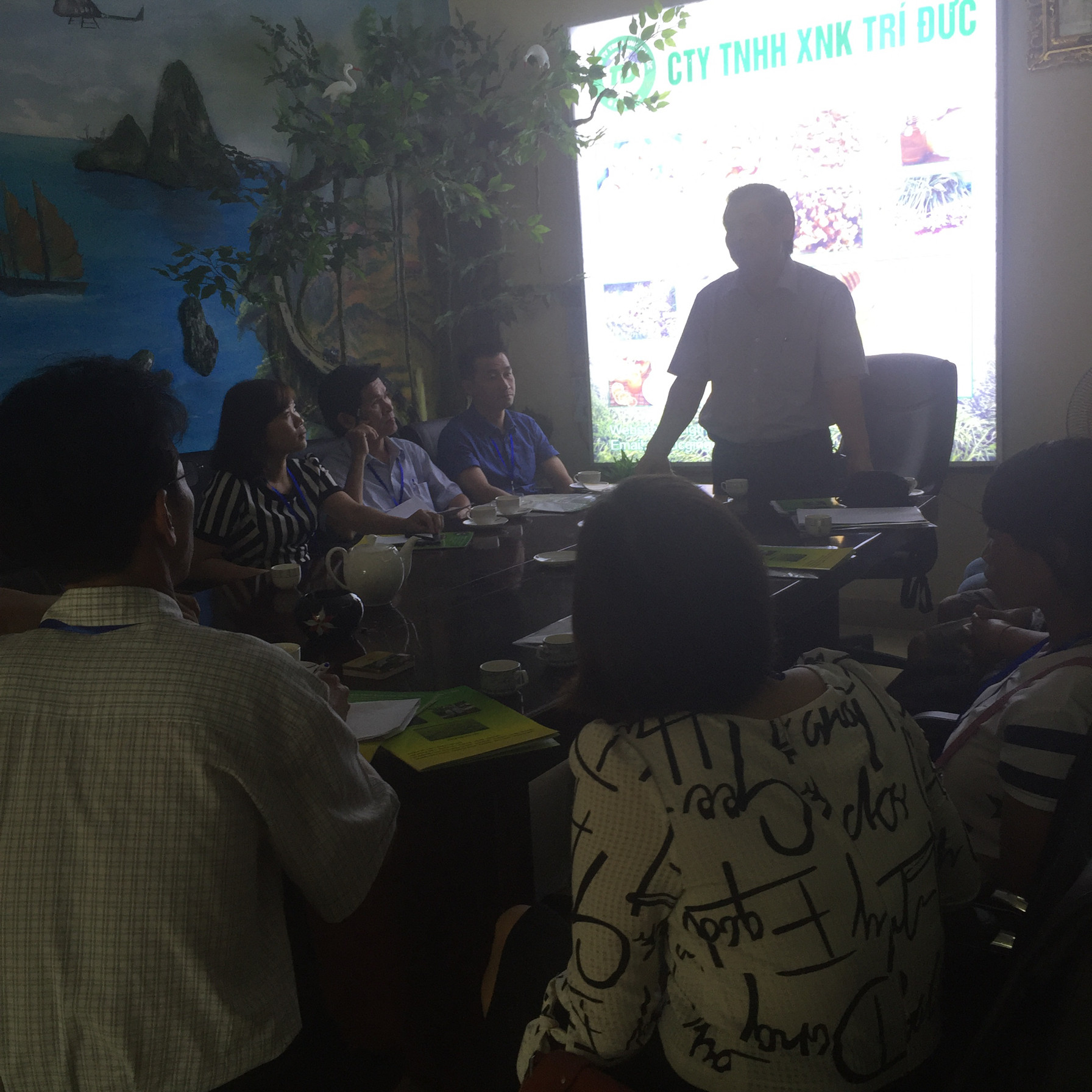 Mr. Hau also hoped that, thanks to this visit of the Van Kieu, and World Vision organization, opportunities for poor farmers will be opened, chances to consume organic ginger is also more better, increasing the reputation of Tri Duc brand, and clean cultivation ginger method of Huong Hoa farmers will be well-known.